Empower

your campus

with eLumen.
All institutions approach administrative processes like outcomes assessment, curriculum mapping, and program review differently. You need a connected solution that aligns your processes, data, and users in one platform. That's where we come in.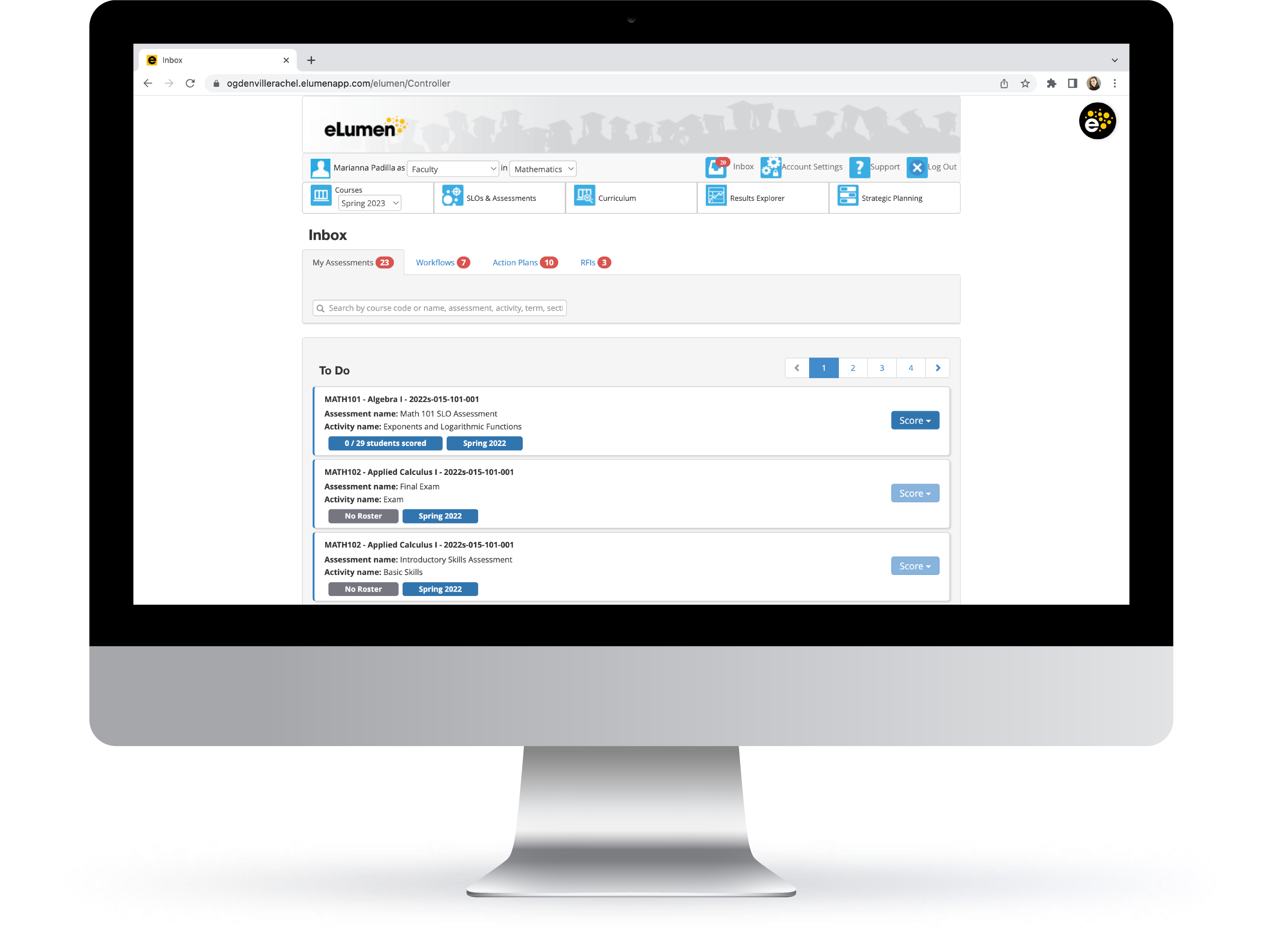 Your technology partner
We're more than a platform. eLumen is a partner that grows with you. We see our client colleges and university clients as partners. We work directly with eLumen users to identify strategic product improvements and evolve our platform.
Learn more about The Connect Consortium, our community-driven approach to software development.
eLumen's full platform has allowed our institution to consolidate all our various legacy systems into a single, one-stop-shop to support institutional effectiveness.
Prior to the use of eLumen, San Antonio College used a catch-as-catch-can system of spreadsheets for assessment reporting, filling out numerous Excel documents at every level. The result was too many people spending too much time to capture data, and the data were slow to collect and imprecise to evaluate and make actionable.
We did extensive work with faculty leaders to select a system that would best support the needs of the District and each of the nine colleges for Curriculum development. eLumen was the unanimous choice as they share with Los Angeles Community College District a common passion for shortening curriculum approval cycle times, increasing responsiveness to market forces and enabling students to 'succeed on purpose'.
Los Angeles Community College District
The Contra Costa Community College District and our three colleges unanimously selected eLumen as an integrated tool for curriculum development/approval, program review, and learning outcomes… The fact that so many California Community Colleges have chosen eLumen has afforded us the opportunity to learn from and implement best practices already in play within our system.
Contra Costa Community College District
Get in touch with us today.
Connect with our team for more information, to set up a demo. and more.