eLumen is

committed

to higher education
We continually develop our software solution to meet the evolving needs of higher ed institutions. Our client partners are vital in this venture.
Introducing

The Connect Consortium
The Connect Consortium (TCC) is comprised of our partner institutions who collaborate with each other and the eLumen product team to identify future strategic product improvements. eLumen is eager to learn from our partner campuses and excited for our partner campuses to be involved in the evolution of the application.
Working collaboratively with the eLumen team, The Connect Consortium will engage in purposeful product development, including prioritization of the strategic direction of future improvements. eLumen is excited to offer our partner campuses the opportunity to identify and vote on feature improvements that they find most valuable to the Consortium community.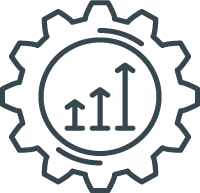 The Connect Consortium develops the eLumen software solution by:
Meeting virtually on a quarterly basis
Voting on feature prioritization
Advising on feature iterations

Participating in Working groups with eLumen developers
Feature testing
Benefits of membership
Influence the direction of eLumen software
Voice your concerns and make recommendations
Early access to beta features for testing and iteration
Build connections and collaborate with peers
Want to participate?
If you are interested in learning more about TCC, please connect with your eLumen Customer Success Manager or fill out our form.
Learn more about joining The Connect Consortium