Solutions
Curriculum & Catalog Management
Manage your curriculum development at the course and program levels and integrate curricular records into a catalog.
Edit, track, approve, and report on your curriculum in one centralized location.
With the eLumen platform, ensure your curricular records are up to date and accurately represent your course and program offerings.
See how it works with eLumen.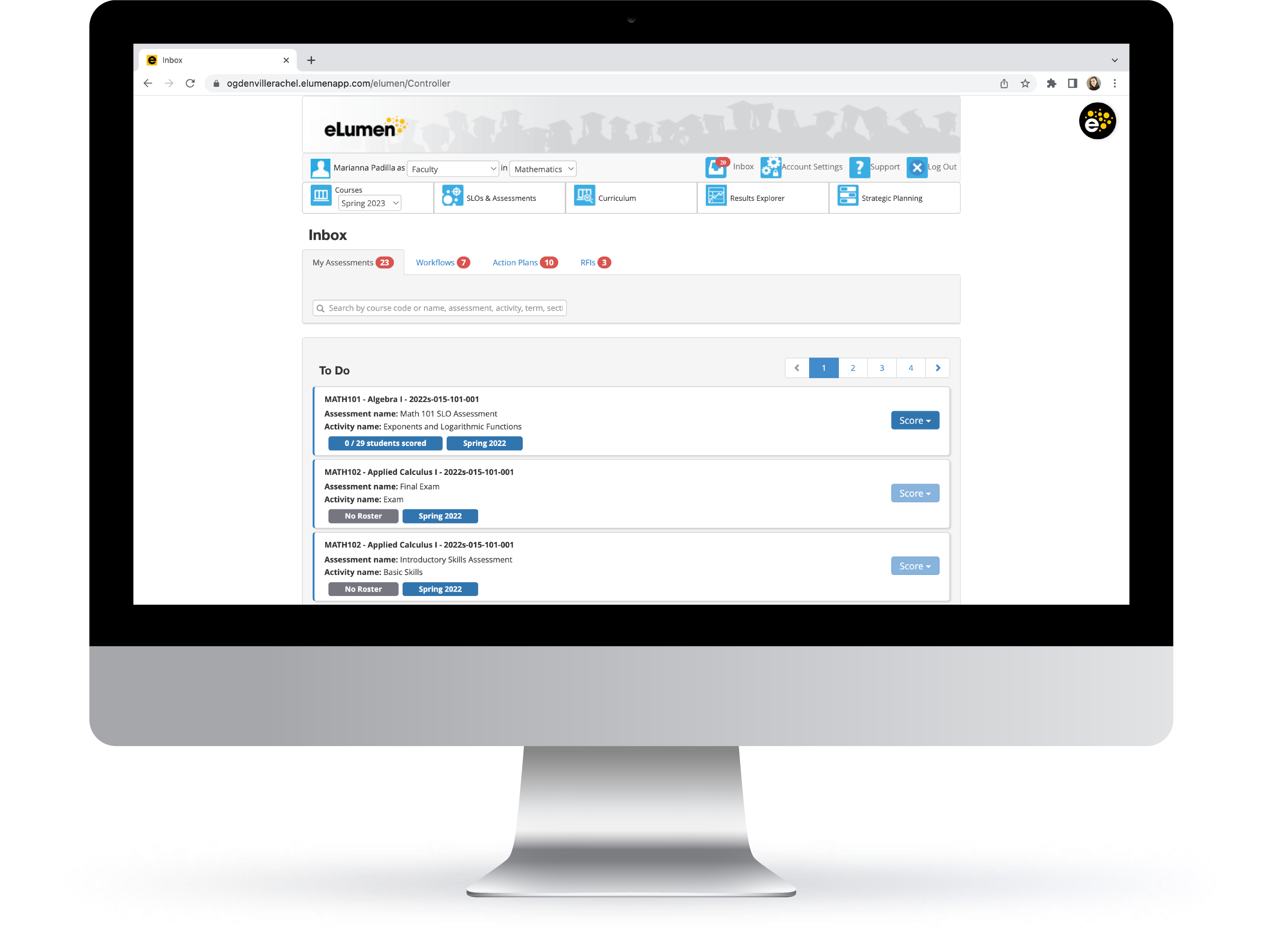 KEY FEATURES
Streamline your curriculum development with configurable workflows and record management tools.
Harness the power of eLumen's data science on your campus.
Contact us to learn more.